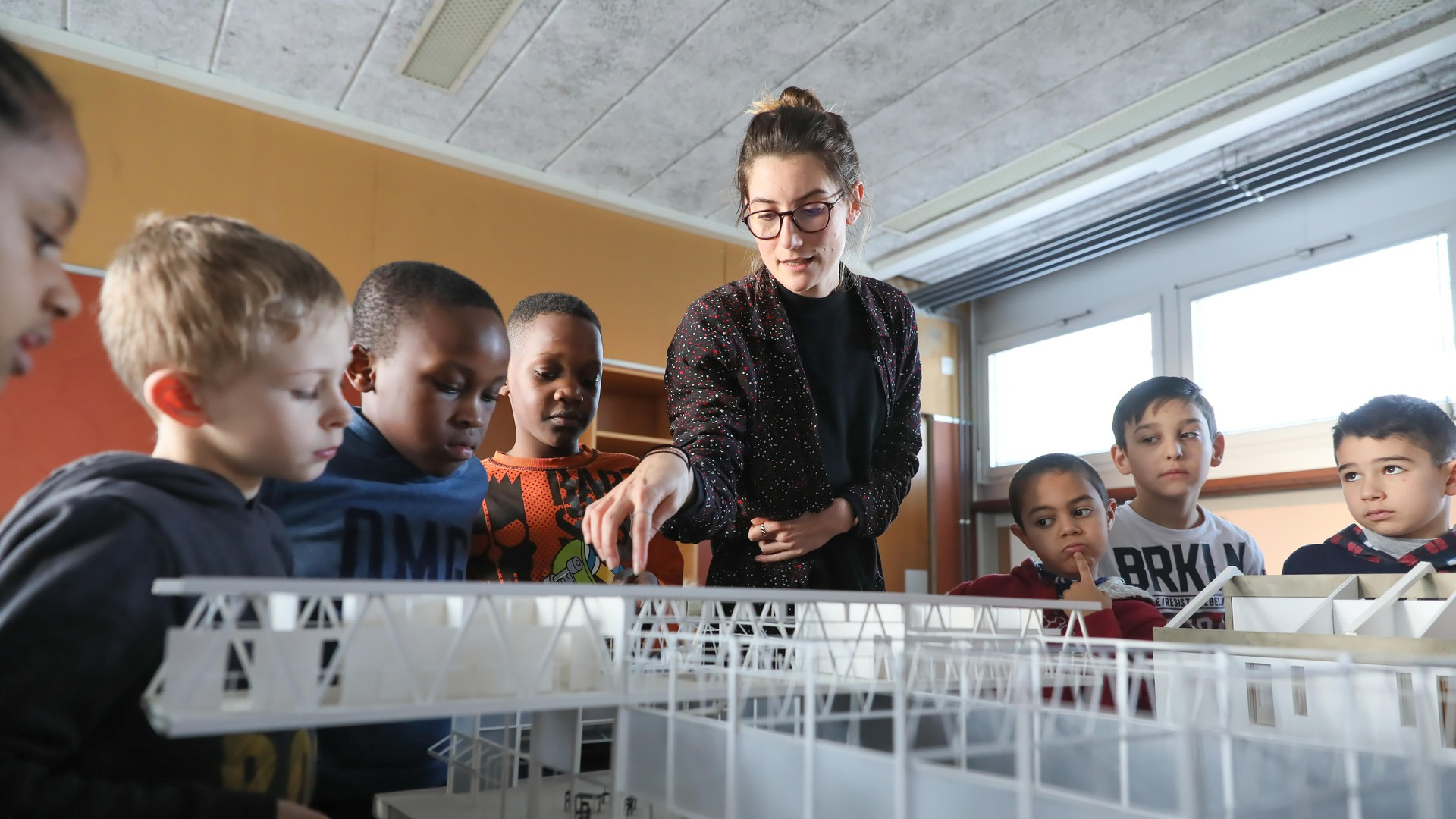 11 February is the annual International Day of Women and Girls in Science. In 2023, to mark the occasion, female scientists and engineers from CERN, the University of Geneva's Scienscope, EPFL and the Annecy Particle Physics Laboratory (LAPP) will be visiting local schools during the week of 30 January–3 February to talk about their professions to pupils in co-educational classes.
They will discuss their careers, reveal some of the mysteries of science and, in some cases, perform small experiments. The aim is to change how schoolchildren view scientific, technical and technological professions and to show that they are just as accessible to girls as to boys. And, who knows, the presentations might even help some to discover their vocation!
Schools wishing to take part should bear in mind that:
Registration is open to schools in the canton of Geneva, the district of Nyon and the departments of Ain and Haute-Savoie that are located within a 30-km radius of Geneva or the Annecy conurbation.
One-hour presentations will be delivered for a maximum of 30 pupils aged 7 to 15.
Presentations will be given in English or French (other languages may be possible on a case-by-case basis).
If you wish to register more than one class, please contact us.
It is up to the requesting teachers to:
prepare their pupils for the scientist's visit;
provide a projector for the presentation.
The number of presenters available is limited. We regret that, if demand is particularly high, we will not be able to accommodate all requests. Thank you for your understanding.
Register and find out more: http://cern.ch/femmesdescience
Registration deadline: 11 December 2022 (11.59 p.m.)