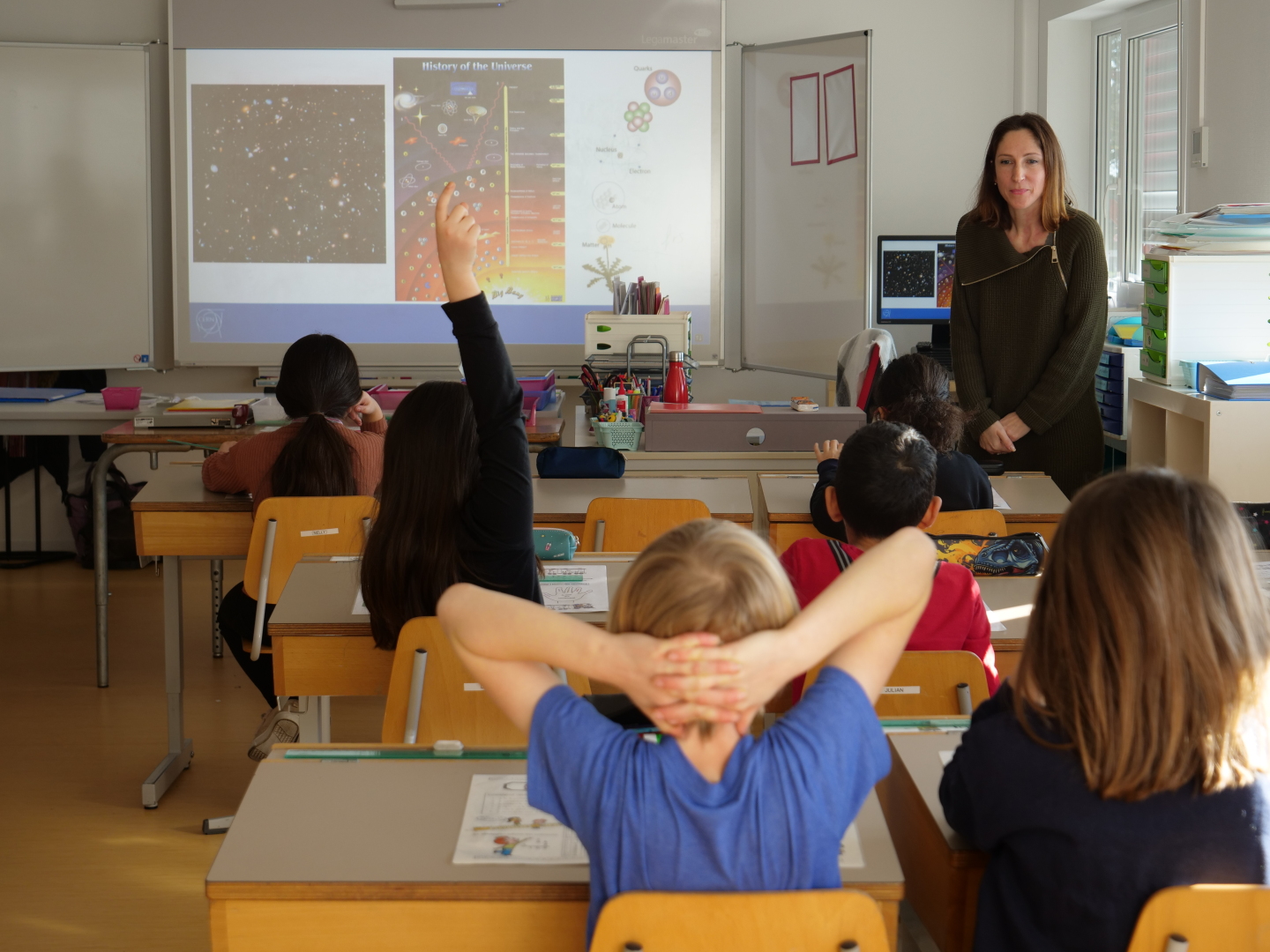 CERN, the UNIGE Faculty of Science, EPFL and the Laboratoire d'Annecy de Physique des Particules (LAPP) are once again joining forces to mark the International Day of Women and Girls in Science on 11 February. During the week of 5 to 9 February 2024, female scientists and engineers will be visiting local schools to inspire both girls and boys to explore the world of science.
The female science ambassadors will discuss their career paths, share their projects and professional experiences and maybe even give short demonstrations. The visits aim to change the way schoolchildren view scientific, technical and technological professions, making them accessible to both girls and boys.  And who knows, these presentations might even inspire some future careers!
Schools wishing to take part should bear in mind that:
Registration is open to schools in the canton of Geneva, the district of Nyon and the departments of Ain and Haute-Savoie that are located within a 30-km radius of Geneva or Greater Annecy.
One-hour presentations will be delivered for a maximum of 35 pupils, aged 7 to 15.
Presentations will be given in English or French (other languages may be considered on a case-by-case basis).
If you wish to register more than one class, please contact us.
It is up to the requesting teachers to:
prepare their pupils for the scientist's visit;
provide a projector for the presentation.
Please note that the number of presentations is limited. We regret that, if demand is particularly high, we will not be able to accommodate all requests. Priority will be given to one class per teacher. Thank you for your understanding.
Register and find out more: http://cern.ch/femmesdescience
Registration deadline: 10 December 2023 (11.59 p.m.)