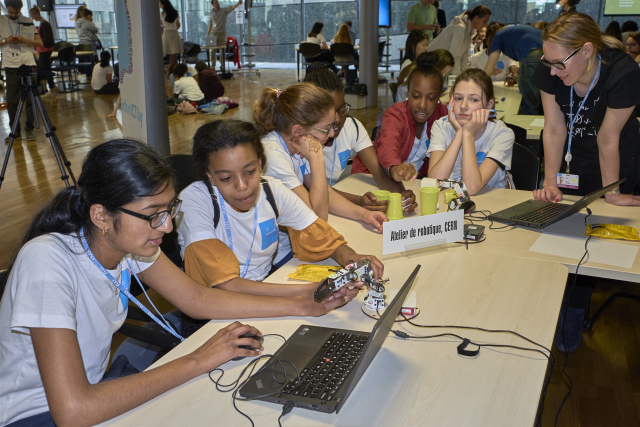 These local school girls, aged 13 to 17, learned all about the latest technologies and acquired important digital skills and technical tools that can be used in their daily lives.
CERN took part in the event by offering a robotics workshop coordinated by 7 female scientists, as well as mentors for the speed-mentoring sessions.
"These types of events are great opportunities to reach younger girls to show them that STEM subjects are interesting and offer great opportunities" says Maria Alandes Pradillo, Computer Engineer at CERN.
ITU Secretary-General Houlin Zhao, along with BDT Director Brahima Sanou, TSB Director Chaesub Lee, and Canadian Ambassador and Permanent Representative to the UN in Geneva, Ms. Rosemary McCarney, were all present to welcome the girls and encourage them to break down the barriers so often seen in the ICT sector.
All the photos from the event are available online.
Read the article on the ITU website