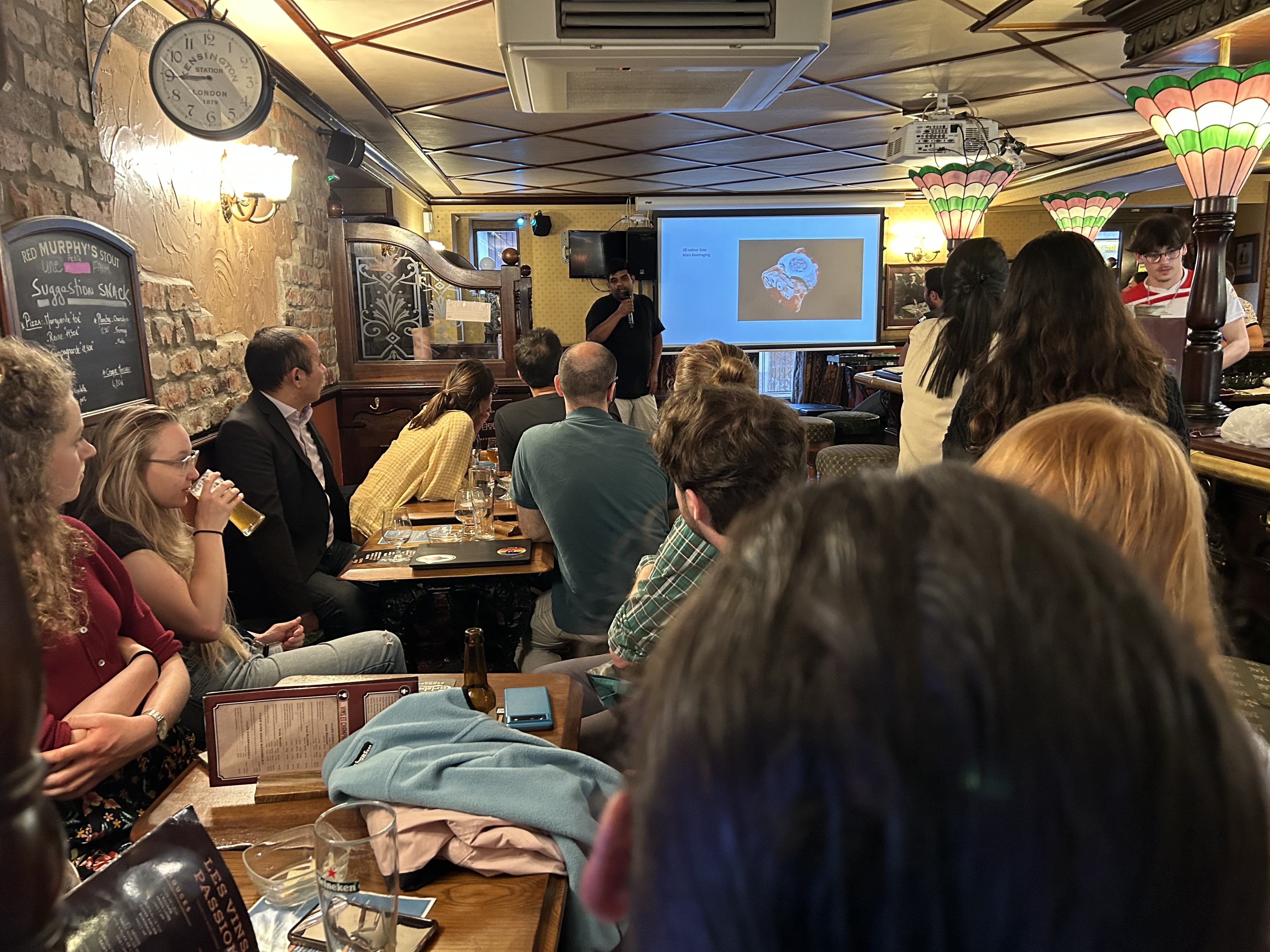 For the tenth year in a row, the Pint of Science festival – which took place in 400 towns in 26 countries around the world over a three-day period – got scientists out of their labs and into bars to present their research and, most importantly, share it with the public.
From 22 to 24 May, CERN scientists could be found in three bars in the local area: Charly's Pub in Saint-Genis-Pouilly and the I-PUB Restaurant and Floky La Loutre in Geneva. This was the first time that CERN had participated actively in the festival.
Over the course of three fun evenings, science lovers had the opportunity to chat with our scientists about various set topics, including "the science behind science fiction" and "exploring the invisible".
Thank you to all the volunteers and participants, and to all the bars that hosted the events!
More information can be found here: https://pintofscience.com/