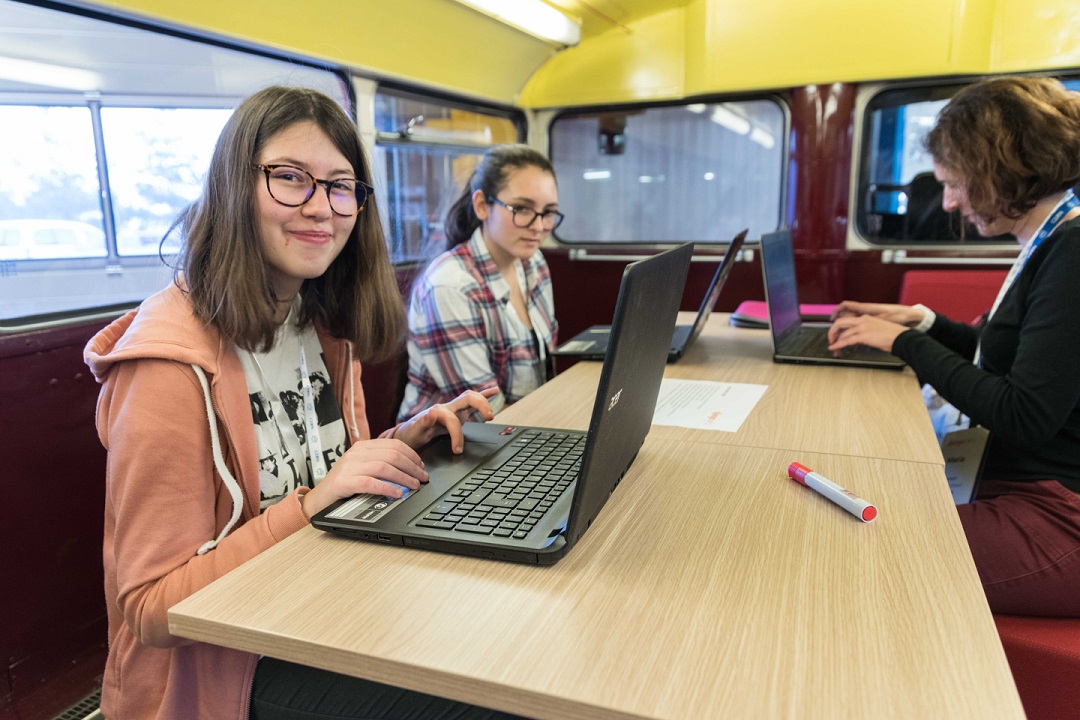 CERN develops and hosts various activities to encourage female students to take up science subjects and women to enter the fields of science, technology and engineering. The Django Girls workshop that took place on 23 and 24 March at CERN's IdeaSquare is the latest such initiative.
Django Girls is a non-profit organisation that provides free programming workshops and educational materials. The goal of the foundation is to promote education for the public, including computer science education for women.
For the workshop at CERN, the IT department, the Education, Communications and Outreach (ECO) group and the Diversity Office joined forces with over 15 enthusiastic volunteer mentors, coordinated by the Women in Technology Community. Between them, they organised the workshop for the third consecutive year. IdeaSquare provided the perfect setting for the participants to get the most out of what was, for many, their first experience with coding.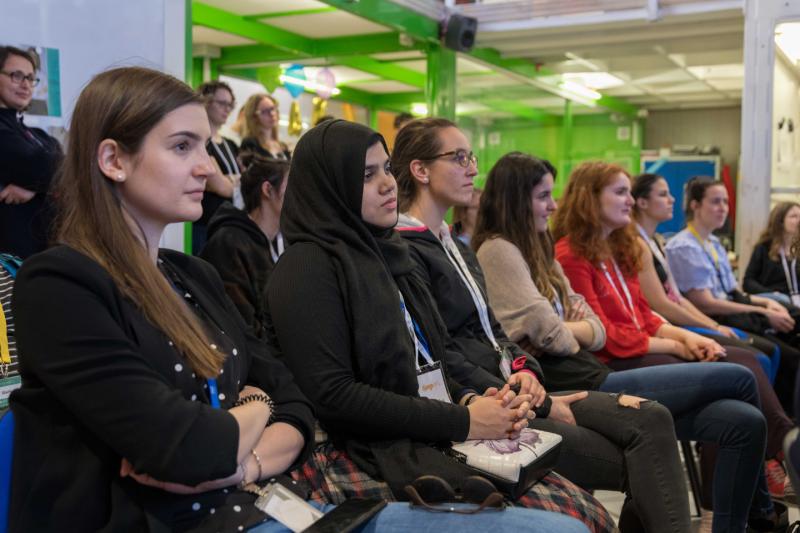 A group of 36 girls and women of 21 different nationalities attended the event, which kicked off with the organisers' words of welcome. The Deputy Head of the IT department, Maite Barroso Lopez, gave a talk sharing her own fascination with technology with the audience and discussing CERN IT's motivation for supporting diversity.
The participants received mentoring from computer scientists, physicists and engineers at CERN, as well as from the wider local community. The dedicated professionals tutored them in creating and publishing their own websites, in small groups. The participants were taken on a guided tour of the ATLAS Visitor Centre and received CERN t-shirts. The friendly atmosphere was the icing on the cake, according to one of the students, who said "This initiative allowed us to discover programming, as well as the CERN ambiance. It was truly open to all – it was fantastic!"