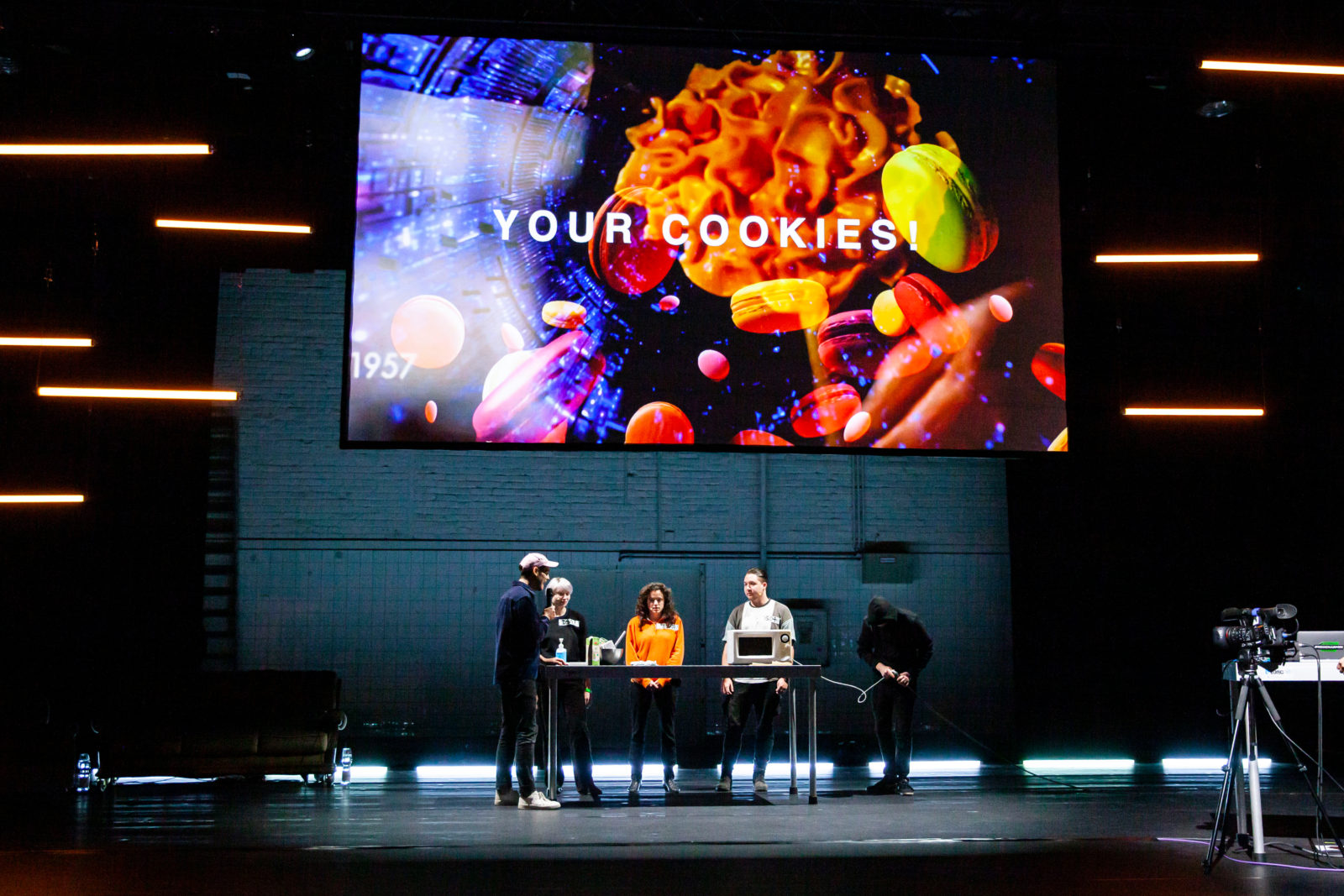 A creation of Gruppe Laokoon, produced in collaboration with CineGlobe and the GIFF (Geneva International Film Festival) which will take place on 9 November 2023 at the Science Gateway. 
There are two ways that you can participate in the production yourself (apart from joining in the audience) : 
Open call for data to an Experimental Theatre project as part of CineGlobe and

 

GIFF (Geneva)
Do you want to be part of a unique artistic experiment with data ? Then donate your digital data! In the performance 'Mauvais Je(ux)', the Gruppe Laokoon wants to launch a data experiment and test in the context of CineGlobe whether they can analyse the personality of a spectator solely using the digital data at their disposal. More information and applications: Open call for personal data 
Actors wanted for an experimental theatre project as part of CineGlobe and GIFF (Geneva).
Project description: We are looking for 4 actors of all ages and backgrounds to interpret the Google data of a real person. Mauvais Je(u)x is a project by the Gruppe Laokoon in collaboration with a data analyst. More information and applications: Casting call for performers 
It's your turn to play!